Scheduled auto maintenance is essential for the longevity and optimal performance of your vehicle. Regular maintenance not only helps to prevent major issues from arising, but also saves you money in the long run.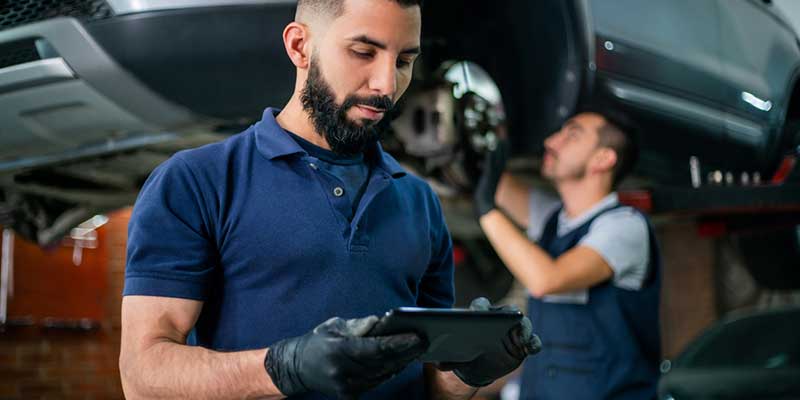 Here are three reasons why scheduled auto maintenance is important:
Preventative Maintenance. Scheduled auto maintenance allows you to stay on top of your vehicle's needs and catch potential problems early on before they turn into costly repairs. Regular fluid level checks, oil changes, and transmission flushes can help to extend the life of your vehicle's engine and transmission, while also improving fuel efficiency. Neglecting these basic maintenance tasks can lead to bigger issues, such as engine failure or transmission damage.
Safety. Regular maintenance checks help to ensure that your vehicle is safe to operate on the road. These include brake inspections, tire rotations, and other safety checks that are vital to the overall function of your vehicle. Failure to properly maintain your vehicle can result in dangerous situations, such as brake failure or tire blowouts, putting yourself and others at risk.
Resale Value. Regularly scheduled auto maintenance can also help to increase the resale value of your vehicle. A well-maintained vehicle is more attractive to potential buyers who are willing to pay a premium for a vehicle that has been well taken care of. Buyers are often wary of vehicles that have not been properly maintained, as they may have hidden issues that can be costly to fix.
Scheduled auto maintenance is crucial for the overall health and longevity of your vehicle. Regular checks of fluid levels, oil changes, and transmission flushes are just a few of the basic maintenance tasks that can help to prevent major issues from arising. By keeping up with your vehicle's needs, you can ensure a safer and more reliable driving experience, while also increasing the resale value of your vehicle.
Don't neglect your scheduled auto maintenance with professionals like our team Johnny's Muffler & Auto Express – it's an investment that pays off in the long run.