Here at Johnny's Muffler & Auto Express, we understand how much you rely on your car in order to go about your everyday routine, and we want to help you get the best possible performance from your vehicle. In order to keep your car in good working condition, you will need the help of an auto mechanic you can trust to provide top-notch maintenance and repair services when you need them.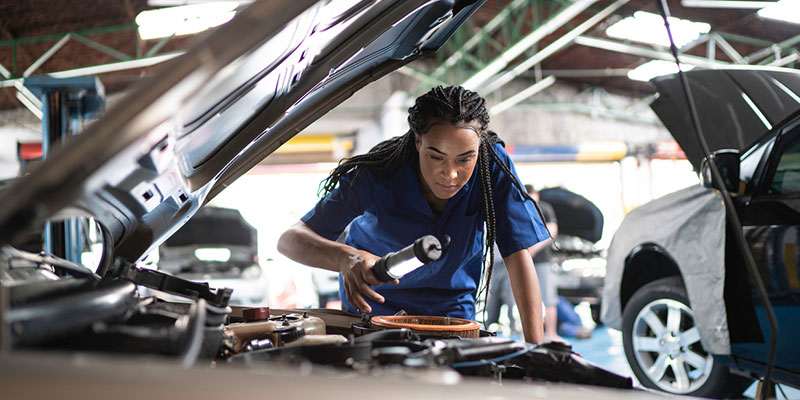 We understand that it can be tricky to find the right mechanic, so we have put together this article to help. We recommend looking for a mechanic with the following qualities– the more of them they have, the more you can trust that you are in good hands.
Experience – When looking for an auto mechanic, one of the first things you should ask about is how much experience they have. Make sure to ask both about how long the team's technicians have been working in the industry (to gauge their level of skill), as well as how long the company has been in business (to get a sense of how smoothly the operation is likely to run).
Qualifications – Another thing to look for when selecting an auto mechanic is industry qualifications. For example, our team is certified by the National Institute of Automotive Service Excellence (ASE), which means we offer a higher caliber of workmanship on our projects.
Transparency – A third essential quality in an auto mechanic is transparency. You need someone who will be upfront about pricing and not hit you with any hidden fees.
Specialization – Finally, make sure a mechanic has experience working on your type of vehicle before you commit to hiring them. Not every team works on every type of car, and the last thing you want is to hand over yours to someone who doesn't have the right knowledge to fix it properly.