Our muffler replacement services are handled by skilled, experienced technicians.
The muffler on your vehicle is designed to minimize the noise that comes from the various components at work as the engine runs. But when the muffler is nearing the end of its lifespan or in need of attention, you may notice that the sound is no longer muffled. In fact, an increase in noise from your vehicle is one of the most common warning signs that muffler replacement is in your near future. The engine noise is loud and hearing that noise when you drive indicates an issue that needs to be addressed.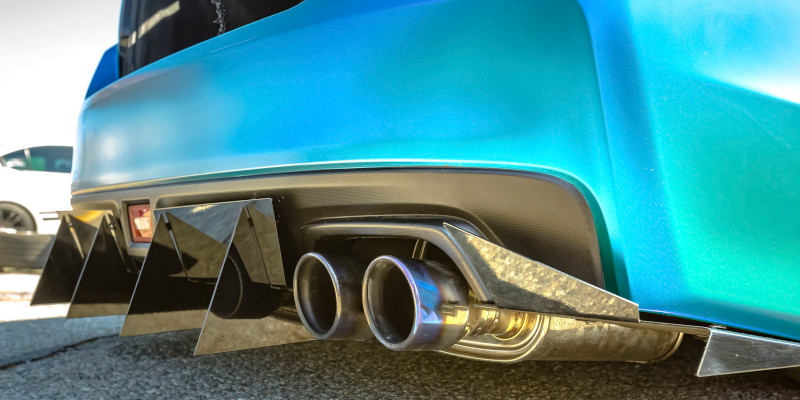 Other warning signs of muffler issues include unpleasant fumes coming from your vehicle, a drop in the car's fuel efficiency, and problems with the engine. If you notice any of these warning signs, our team at Johnny's Muffler & Auto Express can take a closer look and determine the cause of the issue. We'll also come up with a plan to resolve it, which may include muffler replacement. It's always best to address vehicle problems as soon as possible, as continuing to drive or trying to ignore the issue can be dangerous. Your muffler plays a major role in the operation of the engine, so when the time comes for replacement, it's always best to take action sooner rather than later to protect the heart of the vehicle.
Our muffler replacement services are handled by skilled, experienced technicians. We use high-quality parts and take the time to install each component correctly to ensure a smooth, safe ride. Contact us if you're in or near Salisbury, North Carolina and in need of muffler replacement. We'll get you a competitive quote for the service and can often start the process right away.
---
At Johnny's Muffler & Auto Express, we offer muffler replacement to those in Salisbury, Kannapolis, Lexington, Concord, Albemarle, Mocksville, Granite Quarry, Rockwell, Richfield, Asheboro, Denton, Cleveland, Statesville, Mooresville, and throughout Rowan County, North Carolina.