We can help keep the axles on your vehicle in good shape.
When you have a vehicle, you know that you need to keep that vehicle in good working condition. Part of keeping the vehicle in good condition is knowing what to look for that would alert you to a problem with your vehicle. It is especially important to know how to recognize problems with your axles, and many people are not sure what would indicate a problem.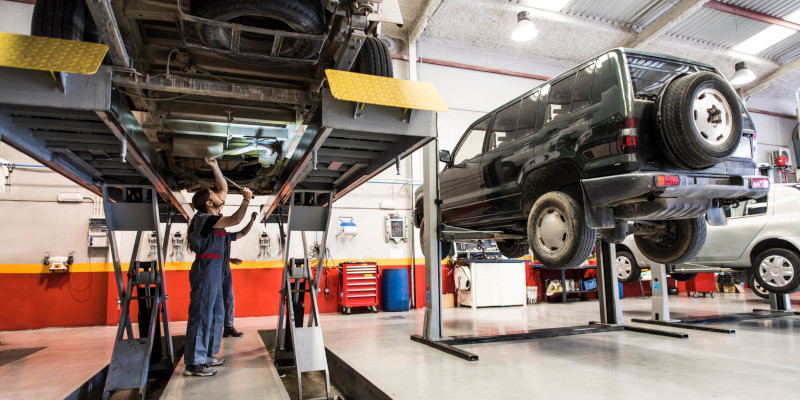 We are here to help. The axles on your vehicle serve a great purpose and are used for braking, steering, and driving. So, it is essential that your axles are in good shape. There are a few things you can look out for that will help you know if your axles are in disrepair. First, if your vehicle vibrates while you are driving, braking, and turning it might indicate a problem with your axles. Second, if you hear a clunking type sound every time you put your vehicle into gear, you might have a problem with your axles. Lastly, if your car is running fine and the engine sounds good, but the car will not move, this could mean you have a problem with the axles.
At Johnny's Muffler & Auto Express we can help you out if you feel like you might be having a problem with the axles on your vehicle. Our team of automotive experts can diagnose the problem with your vehicle and let you know how we plan to fix it. We will work hard to make sure that we finish the repair quickly and efficiently. We will not keep your vehicle for longer than necessary. We do excellent work and can have your axles in good working condition in no time.
If you are in the Salisbury, North Carolina area and are looking for a reliable auto shop to help you with the axles on your vehicle, call us today to schedule a service appointment. We have great customer service and great prices. We will take great care of your vehicle.
---
At Johnny's Muffler & Auto Express, we offer service for axles to those in Salisbury, Kannapolis, Lexington, Concord, Albemarle, Mocksville, Granite Quarry, Rockwell, Richfield, Asheboro, Denton, Cleveland, Statesville, Mooresville, and throughout Rowan County, North Carolina.