We can check and replace brakes to keep you driving safely.
We know how important it is that your vehicle is in good condition and safe for you to drive. When your vehicle is not safe to drive, it can cause you to get into an accident. This can result in injuries not only to yourself, but other drivers on the road as well. One thing we always recommend that you have checked regularly to make sure they are safe is the brakes on your vehicle. When your brakes are not functioning properly it can cause a lot of problems and be very dangerous. Making sure the brakes on your vehicle are functioning properly is a great way to keep your vehicle safe for you and for other drivers as well.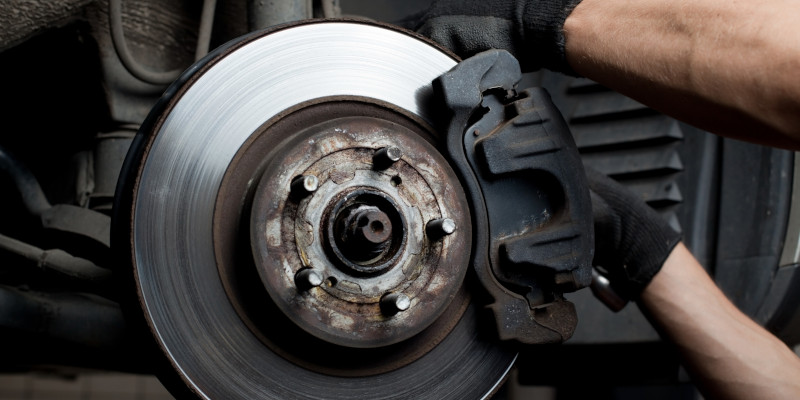 If you are in Salisbury, North Carolina and suspect that you have a problem with your brakes, we are happy to check them out for you. Our team of automotive professionals is very experienced and qualified to deal with brakes on all makes and models of vehicles. If you notice that it is taking you longer to stop your car than normal, it might mean that your brakes are not working like they should. If you hear a squeaking or grinding sound every time you push on your brakes, that is also a sign that your brakes might be in bad shape. Obviously, if your brakes do not work at all you definitely have a problem and should get your vehicle to us as soon as possible so we can take care of the brakes. Good brakes are a must have for your vehicle so you can drive safely and be able to stop when you need to.
Call us today at Johnny's Muffler & Auto Express if you need to have us look at your brakes. We will figure out what is going on with the brakes and can replace them if they have gone bad. We do great work and use quality products.
---
At Johnny's Muffler & Auto Express, we offer service for brakes to those in Salisbury, Kannapolis, Lexington, Concord, Albemarle, Mocksville, Granite Quarry, Rockwell, Richfield, Asheboro, Denton, Cleveland, Statesville, Mooresville, and throughout Rowan County, North Carolina.