We can replace your shocks and struts in no time.
If you have noticed your vehicle is driving a little differently lately, you will probably want to have it checked out. Any changes in the performance and drive of your vehicle can indicate that there is a problem. Driving safely is very important, so it is a good idea to make sure that your vehicle is always in good working condition so you can avoid any safety problems for you and for other drivers on the road. We can help you keep your vehicle well maintained and driving safely. One of the problems you might be having if your vehicle seems to be driving differently is a problem with your shocks and struts.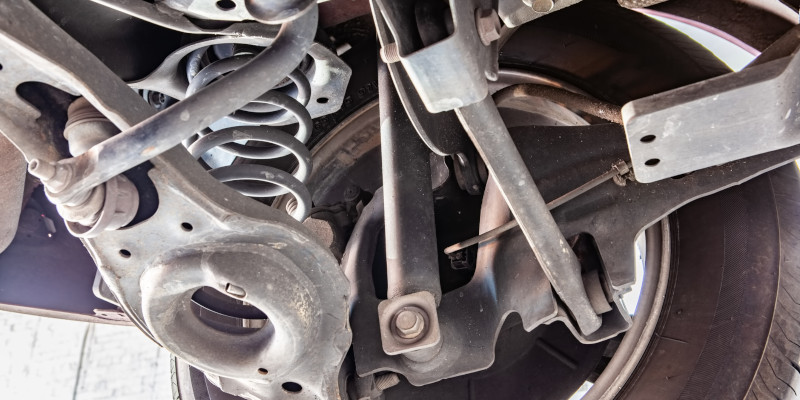 Depending on the manufacturer of your vehicle, it is usually recommended that the shocks and struts be replaced every 50-100,000 miles. However, if you drive frequently off road or on roads that are bumpy, they could need to be replaced much sooner. There are a couple things that you can look for to help you know if you might have an issue with your shocks and struts. If your steering response is slow or if it seems to be stiff when you try to steer, it indicates a problem. If you feel like your vehicle is unusually bouncy, even on smooth roads, it could mean your shocks and struts are going bad. You might also notice your vehicle leaning or swaying when your turn, or even problems with braking, which both indicate problems.
If you are in the Kannapolis, North Carolina area and could use help with your shocks and struts, or even if you just suspect a problem with them, call us today at Johnny's Muffler & Auto Express. We can help diagnose the problem and have it repaired in no time. We do excellent work and have great prices. We will work hard to make sure your vehicle is safe and in good working condition.
---
At Johnny's Muffler & Auto Express, we offer service for shocks and struts to those in Salisbury, Kannapolis, Lexington, Concord, Albemarle, Mocksville, Granite Quarry, Rockwell, Richfield, Asheboro, Denton, Cleveland, Statesville, Mooresville, and throughout Rowan County, North Carolina.