We can quickly replace batteries to keep your vehicle running.
There is nothing more frustrating than when you are in a hurry, jump in your car and turn the ignition, only to hear a series of clicks and weird sounds. This likely means your battery is dead. Now you have to flag down a car or call someone to come and help jump start your car so you can get where you are going. However, if the battery is bad, it will likely happen all over again next time you drive your car.  Batteries can be tricky. If you have a battery that won't hold a charge, you should make an appointment with us to replace it as soon as possible. A new battery will help ensure that you do not end up stranded and that you can rely on your vehicle to get you where you need to be without any problems.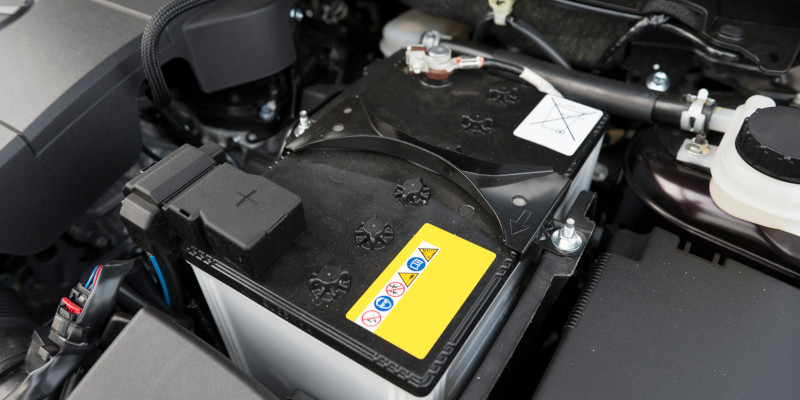 If you are in the Lexington, North Carolina area and are having issues with your battery on your vehicle, we can help you out. We can test your current battery to make sure it is in fact bad. If we find that it is bad, we can replace it for you quickly. We know that you are busy and need your vehicle to get everywhere you need to be for the day. That is why we will work quickly to make sure that we have your vehicle ready to go quickly so you do not have to waste a lot of time waiting for your car to be done. We have a variety of great batteries available and we can install a battery in your car that will last.
Call us today at Johnny's Muffler & Auto Express if you have questions about car batteries or if you need to schedule an appointment for us to check or replace your battery. We will answer all of your questions and go over pricing with you. We can make an appointment at a time that is convenient for you. We can help keep your car running and make sure that it is reliable and will start every time you need to drive it.
---
At Johnny's Muffler & Auto Express, we offer service for batteries to those in Salisbury, Kannapolis, Lexington, Concord, Albemarle, Mocksville, Granite Quarry, Rockwell, Richfield, Asheboro, Denton, Cleveland, Statesville, Mooresville, and throughout Rowan County, North Carolina.