Custom mufflers can be designed to customize the sound that your vehicle makes.
Custom-made products are always better than those that are mass-produced. This is true of just about anything you can buy, whether you're shopping for furniture or car parts. When you buy a car, you probably add and modify elements to make it more personalized to you and the way you like to drive. Maybe you've added a larger rear spoiler or a new set of wheels to help it stand out on the road. Another way to take your vehicle to the next level is to have a custom muffler installed, and our technicians at Johnny's Muffler & Auto Express can make that happen.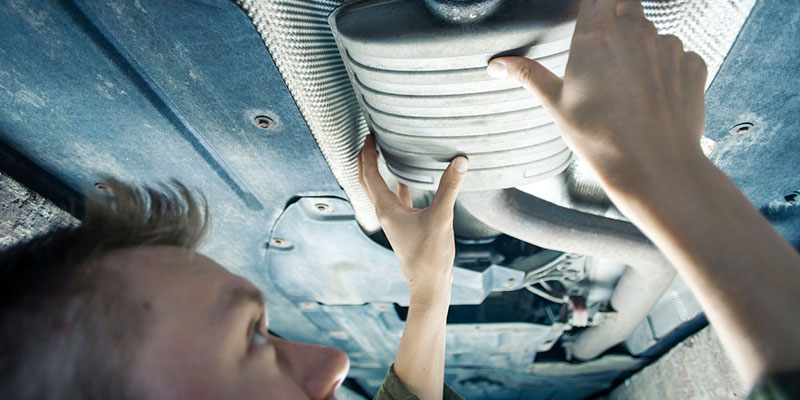 We love adding custom mufflers and other customized components to our customers' vehicles in Kannapolis, North Carolina. Our team includes people who are passionate about the automotive industry, and we'll do whatever we can to make your car more functional and appealing. After all, you probably get behind the wheel of your vehicle at least once a day, so making it more fun to drive is always a plus. Custom mufflers can improve the driving experience, as well as ensure that your vehicle turns a few heads every time you drive up.
The purpose of a muffler is to deaden the sound produced by the engine. Custom mufflers can be designed to customize the sound that your vehicle makes. Whether you want more of a high-pitched squeal or a deep rumble, we can help you find the muffler that produces the right noise. Contact us or bring in your vehicle to discuss custom mufflers and what we can do for your vehicle.
---
At Johnny's Muffler & Auto Express, we offer service for custom mufflers to those in Salisbury, Kannapolis, Lexington, Concord, Albemarle, Mocksville, Granite Quarry, Rockwell, Richfield, Asheboro, Denton, Cleveland, Statesville, Mooresville, and throughout Rowan County, North Carolina.