Oil changes are vital to the longevity and functionality of your engine.
The engine is the heart of your vehicle, and it's a critical component that provides most of the power that allows it to move forward. Your engine contains various moving parts, and the movement creates friction, which produces heat. In order to function properly and stay at the proper temperature, an engine needs oil, which lubricates the moving parts and absorbs excess heat. The internal components of the engine can work properly without getting too hot. However, engine oil doesn't last forever. It moves through the various parts and absorbs heat, along with small pieces of debris. When this happens, the oil often gets darker in color and more viscous in consistency.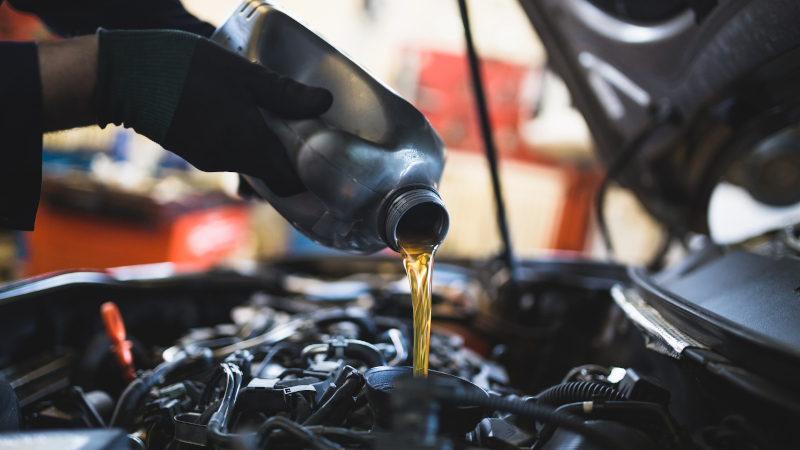 Thicker, darker oil is not as effective at absorbing heat or lubricating the components of the engine. When this happens, it's important to have the oil drained and replaced. Our team at Johnny's Muffler & Auto Express can tackle this process on any make or model, as oil changes are one of our areas of expertise. Oil changes are vital to the longevity and functionality of your engine. Keeping up with this crucial preventive maintenance task helps to extend the lifespan of the engine and keep other components operating properly.
The frequency of oil changes depends on the type of oil used in your engine, where you live, and the recommendations of the manufacturer. Most recommend an oil change for every 3,000-5,000 miles driven, although synthetic oil lasts longer and can go for up to 10,000 miles. If you're in the Lexington, North Carolina and looking for a trusted and experienced provider of oil changes, bring your ride to us.
---
At Johnny's Muffler & Auto Express, we offer oil changes to those in Salisbury, Kannapolis, and Lexington, North Carolina.